Score the RUNVAN® Hat-trick! Participants who run all three Vancouver International Marathon Society events in the same calendar year receive an exclusive commemorative item!
BMO Vancouver Marathon – May 7 – Marathon, Half Marathon, Relay, 8KM | Register Now!
Granville Island Turkey Trot – October 9 – 10KM | Register Now!
Fall Classic Run at UBC – November 12 – Half Marathon, 10KM, 5KM | Learn more | Register Now!
Note: You may run any of the race distances, excluding the Kids Run and 2.5KM Walk, to score the RUNVAN® Hat-trick. Bundle pricing was available for a limited time. You may now register individually for each race.
Those who score the RUNVAN® Hat-trick will be identified by the Vancouver International Marathon Society and awarded their free Hat-trick reward at our Fall Classic event during Package Pickup.
---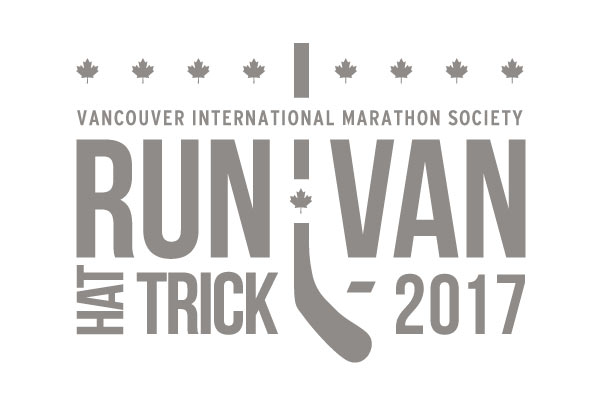 The Vancouver International Marathon Society is a local non-profit promoting healthy, active lifestyles. We annually organize the BMO Vancouver Marathon during the first weekend of May, the Granville Island Turkey Trot during Thanksgiving weekend in October, and the Fall Classic in mid-November. Don't miss the next RUNVAN® race! For more info, please visit runvan.org